24 September 2021-Barcelona to Venice-Fully inclusive holiday from Malaga-Norwegian Spirit
Overview
10 days and 6 countries – lots of time to enjoy the pleasures of life onboard and a very well thought-out itinerary. You will be impressed by the amazing refurbishment that has made the Spirit the beautiful ship she is today. Not too large but big enough to have plenty of choice of restaurants and bars; impressive lounges and outside areas; swimming pools and spa.
It's time to embark on a journey that will take you from Barcelona to Venice aboard the welcoming and luxurious, Norwegian Spirit. Enjoy the glitz and glamour as we visit Monte Carlo, with its world famous Casino Square and fairytale, royal palace. Explore the Croatian city of Dubrovnik, exuding with romantic charm and beautiful scenery through its shimmering marble streets, centuries-old buildings, and lovely beaches. Stroll through the breathtaking Slovenian coastal town of Koper, and witness its colourful history dating back to Ancient Greece and Rome. Enjoy open air festivals and plays, shop for local handicrafts, and savour the local favourites. This cruise embraces some of the most treasured cities located on the coasts of both the Mediterranean and Adriatic seas.
Itinerary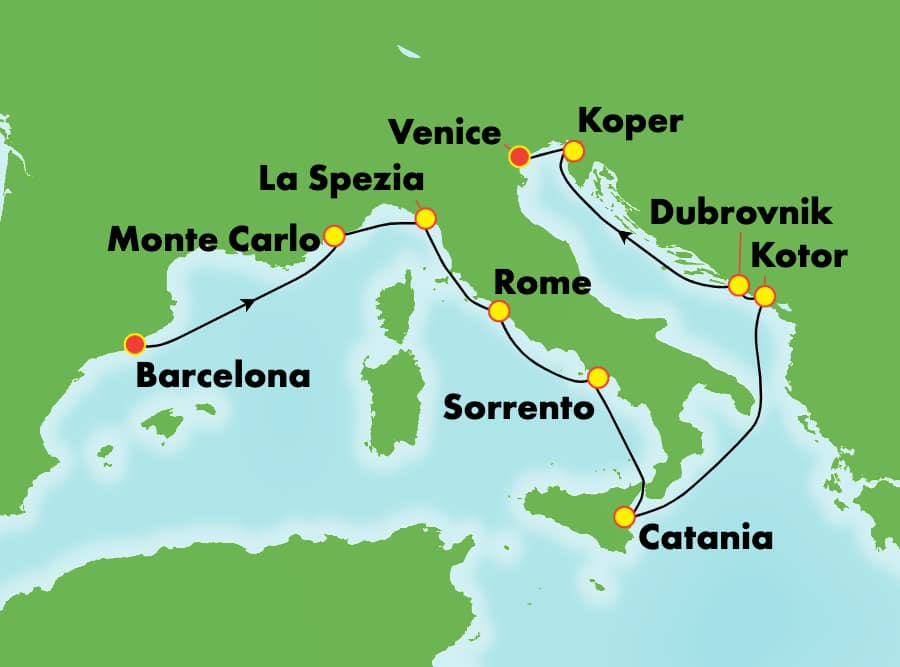 10 days Mediterranean and Adriatic cruise from Barcelona to Venice
| | | | |
| --- | --- | --- | --- |
| Date | Port | Arrive | Depart |
| 24-Sep | Flight from Malaga to Barcelona | 13:00 |   |
|   | Barcelona sailing time |   | 17:00 |
| 25-Sep | Monte Carlo, Monaco | 10:00 | 19:00 |
| 26-Sep | La Spezia, Italy | 07:00 | 20:00 |
| 27-Sep | Civitavecchia for Rome | 07:00 | 20:00 |
| 28-Sep | Sorrento and Capri | 07:00 | 18:00 |
| 29-Sep | Catania, Sicily | 06:30 | 15:00 |
| 30-Sep | Kotor, Montenegro | 13:30 | 21:30 |
| 01-Oct | Dubrovnik, Croatia | 07:00 | 18:00 |
| 02-Oct | Split, Croatia | 07:00 | 18:00 |
| 03-Oct | Koper, Slovenia | 08:00 | 20:00 |
| 04-Oct | Venice, Italy | 06:00 |   |
|   | Flight from Venice to Malaga |   | 15:00 |
The capital of Catalonia, and one of its provinces, Barcelona, is a place of palpable history, where you can lose yourself strolling down the medieval streets of the Barri Gotic. It's a city designed to delight the senses: visit other-worldly Modernista churches like Gaudi's La Sagrada Familia, or treat yourself at a street side cafe to Patatas Bravas or a Passion Fruit Mojito. Explore more of Barcelona on a European cruise!
The world's second smallest country is big on glitz and glamour. Perhaps best known for its breathtaking casino and headline-making royal family, Monte Carlo is all manicured streets, impressive palaces and lush city parks. Come see how the rich and famous live and play
Located along what's known as the Ligurian Riviera, La Spezia and its surrounding area are characterized by steep cliffs overlooking tranquil waters, quiet coves, dense forests and popular beaches. A busy port city that includes a major naval base, La Spezia is the second largest city in the province and is home to historic sites, interesting museums and no shortage of scenic overlooks. The city is considered the gateway to the famed Cinque Terre – a string of five centuries-old seaside villages that are one of the most picturesque regions of the Mediterranean. Spend the day uncovering the best of La Spezia or journey to Cinque Terre on a guided tour.
Endless adventures await in Rome. With two and a half thousand years of history, art and culture, it is no wonder Rome is one of the most visited cities on the planet. Gaze at the masterpieces of the Vatican or walk into the past with visits to ancient relics, historic monuments and legendary museums. Or people-watch whilst sipping on an espresso in a quaint cafe.
Sorrento is a quaint hilltop haven on Italy's Amalfi Coast. An elevator ride can shepherd you down to the two local marinas that sit on the Bay of Naples. Via San Cesareo is filled with shops and bars where you can stop in for a taste of the local liquor, Limoncello. There are several incredible sites that are easily accessible from the city. Take a scenic ride through the hills on Amalfi Drive or hop a ferry to the ruins of Pompeii.
The ancient port city of Catania is situated in the shadow of the famous active volcano, Mount Etna, which dominates the landscape and is intertwined with the town's history. Steeped in a storied past, Catania's squares, cathedrals and other historic sites are a must-visit on a guided tour, as are its open-air markets and friendly cafes that offer a taste of modern life in the region. You can also journey outside Catania to explore the surrounding lava fields and unique rock formations or hike, bike or go off-roading on one of the trails crisscrossing the volcano for an unforgettable outdoor adventure.
Tucked away between the mountains and the Bay of Kotor, one of the most indented parts of the Adriatic Sea, is where you'll find the picturesque town of Kotor. As you arrive at this secluded city, you'll notice the dramatic 65-foot high protective walls, which date back to the Venetian period during the 9th century. Stroll the labyrinth of cobbled streets with cozy cafes and craft shops as you marvel the graceful old buildings. Listed as a UNESCO World Natural and Historical Heritage Site, Kotor is also world-famous as a premier yachting and sailing destination.
Despite the magnificent 13th century walls that surround the city, Dubrovnik is one of the most welcoming cruise destinations in all of Europe. Dubbed "the pearl of the Adriatic" by the poet, Lord Byron, this Croatian city exudes romantic charm and beautiful scenery with its shimmering marble streets, centuries-old buildings capped by bright orange roofs, and lovely beaches ensconced between awesome rocky ledges. Explore more of Dubrovnik on a European cruise!
This Mediterranean city on the eastern shores of the Adriatic has a long and eventful history dating back to the awesome Diocletian's Palace (circa 295 A.D.) in the centre of the city. Split offers cruise guests a wealth of exciting places to visit, from the majestic cathedral and marble streets in the centre of town to the harbour area with its café-lined promenades and views of coastal mountains.
The largest town on the Slovenian coast, Koper boasts a colourful history dating back to Ancient Greece and Rome that springs to life in the Old Town. Here cruise guests can explore narrow intertwining streets lined with Istrian limestone facades. Enjoy open air festivals and plays, shop for local handicrafts, and savour the local favourites like jota soup, fish specialities and local wines. Explore more of Koper on a European cruise!
You could start a discussion about Venice by praising its restaurants, wine bars, marble churches or blown glass. But you probably won't. You'll likely start with the fact that Venice is built on water. It is a place where people either float slowly down palace-lined man-made waterways or stroll down narrow alleyways. There's no more extraordinary place to find yourself, or lose yourself.
Fares
Fully inclusive prices from Malaga
| | |
| --- | --- |
| Balcony |  €  2.799,00 |
| Outside |  €  1.959,00 |
| Inside |  €  1.759,00 |
Fully inclusive prices from Barcelona
| | |
| --- | --- |
| Balcony |  €  2.699,00 |
| Outside |  €  1.859,00 |
| Inside |  €  1.659,00 |
Prices are per person and include:
Flights from Malaga to Barcelona and from Venice to Malaga
Transfers from the airport to the ship and return
10 nights cruise with all meals and entertainment
Unlimited alcoholic and non-alcoholic drinks
Complimentary specialist dining
Complimentary WiFi package
Gratuities
All taxes and port charges
Ship Details
NORWEGIAN SPIRIT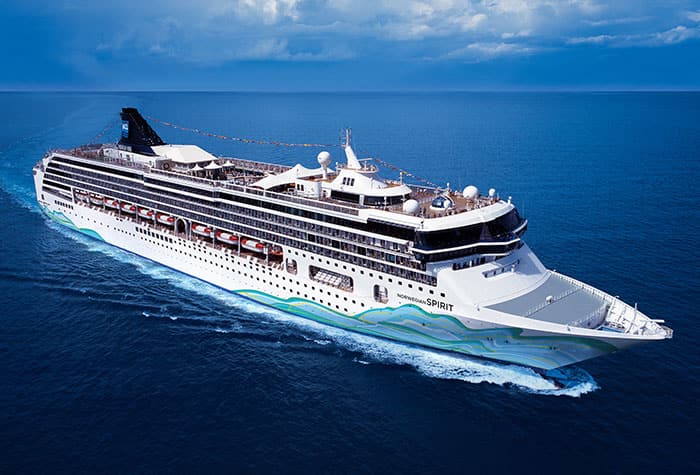 Get ready to experience laid-back luxury as you set sail on the all-new Norwegian Spirit, modernised from bow-to-stern with the adult cruiser in mind. Our most extensive ship renovation ever, harmonised to offer the best of Norwegian Cruise Line's exceptional fleet. Every stateroom refurbished. Every bar and lounge redesigned. Every dining experience elevated, featuring our new fine Italian restaurant Onda by Scarpetta. So come aboard and soak in the stunning views of the gorgeous Mediterranean and Adriatic Seas 
75,904

Gross registered tonnage

2,018

Guest capacity in

double occupancy

 

Built 1998

912

Ship c

rew
Images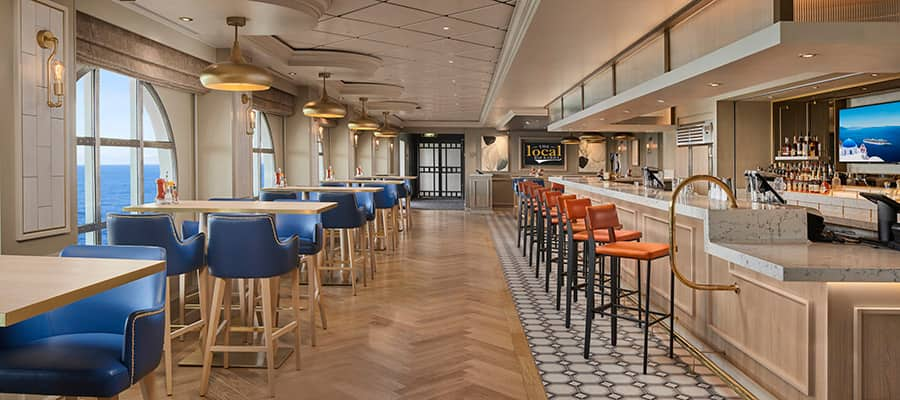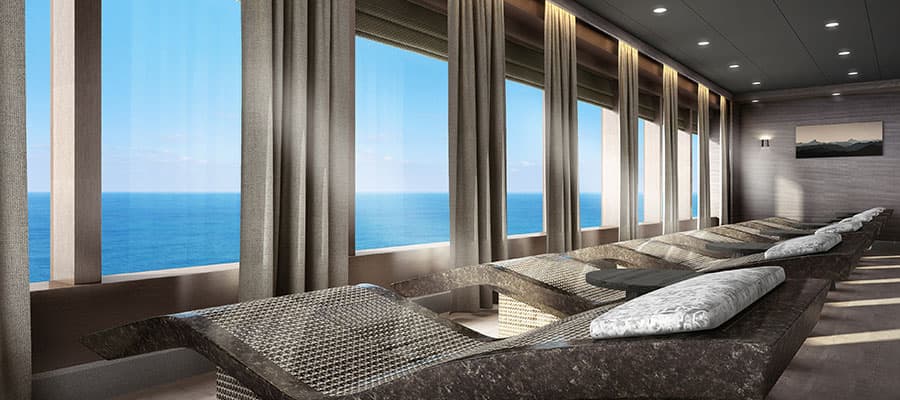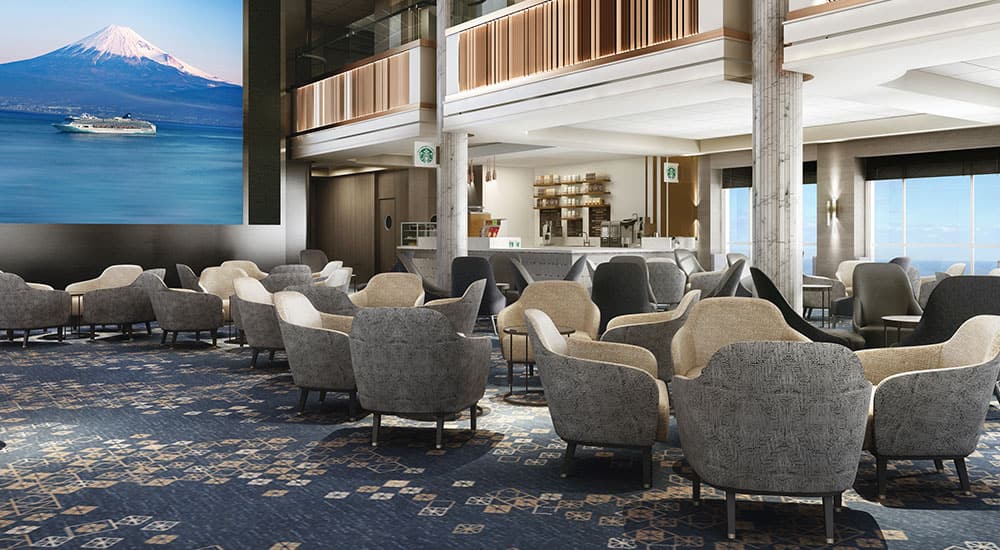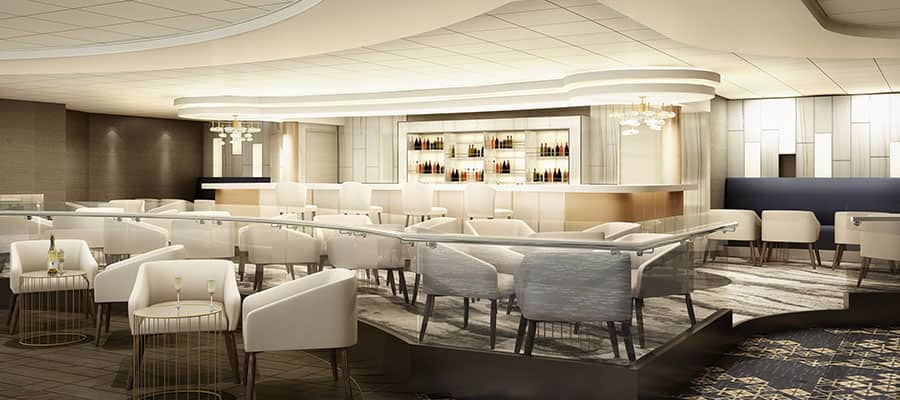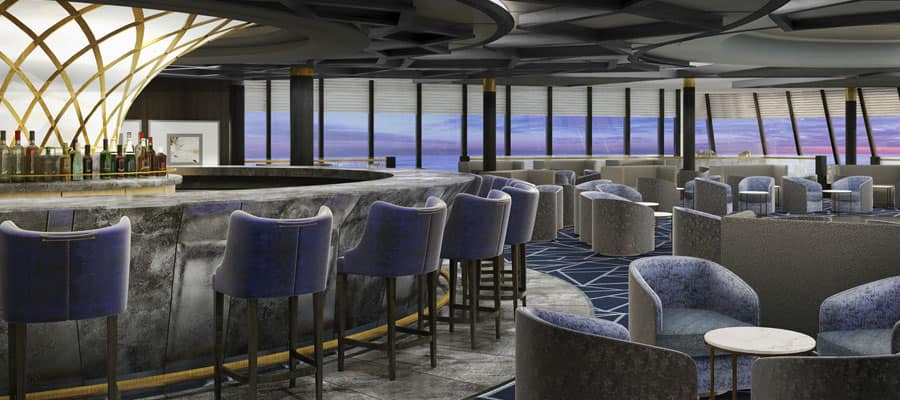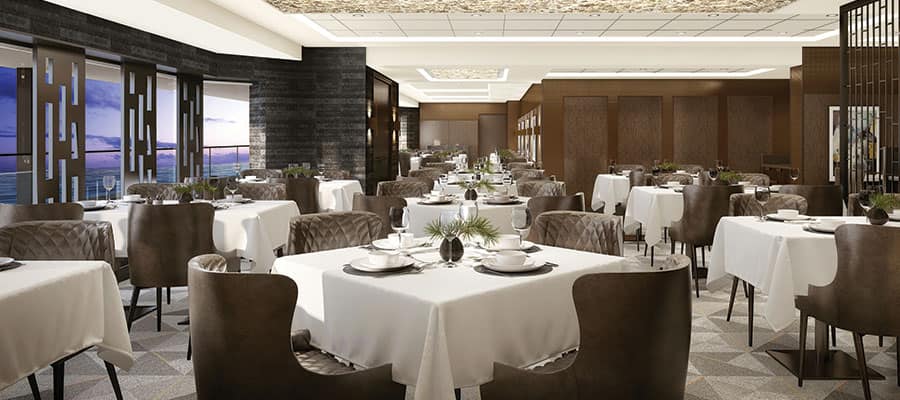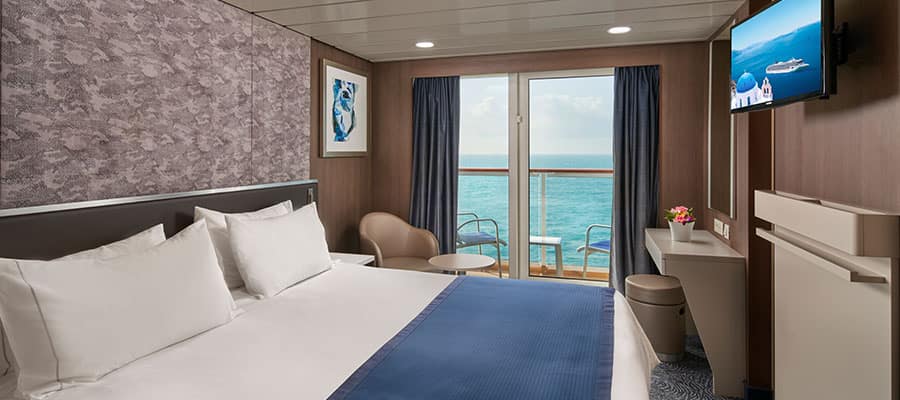 Deck Plans
| | |
| --- | --- |
| Cruise Line |  NCL |
| Cruise Ship |  Norwegian Spirit |
| Date |  24 September 2021  |
| From |  Barcelona |
| To |  Venice |
| Duration |  10 nights |
Enquire Online